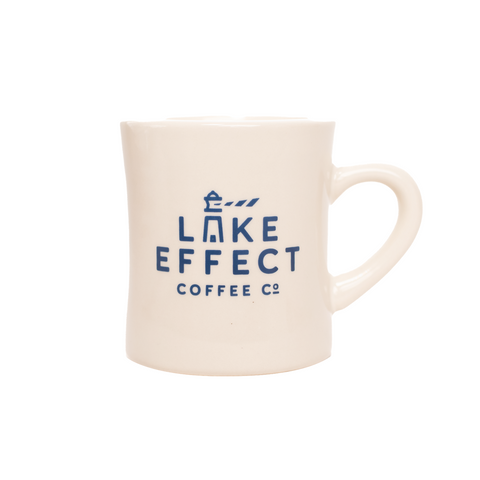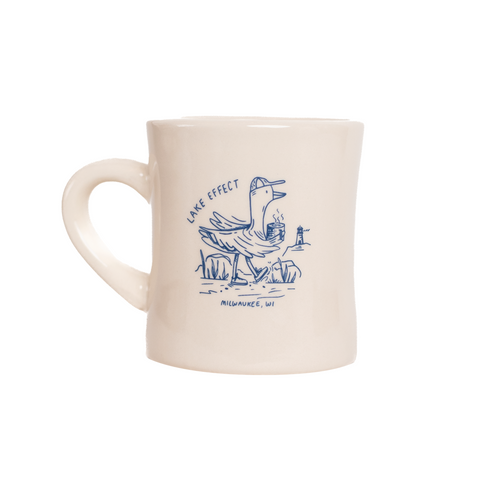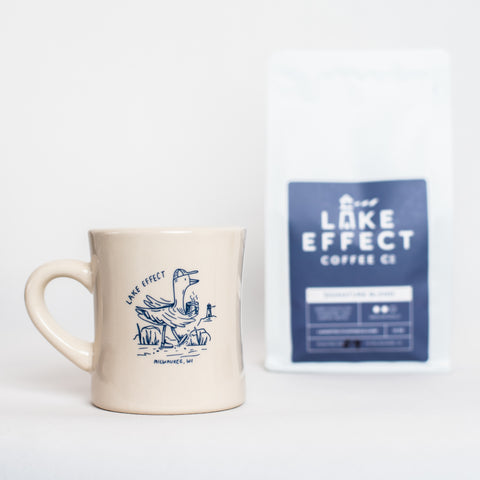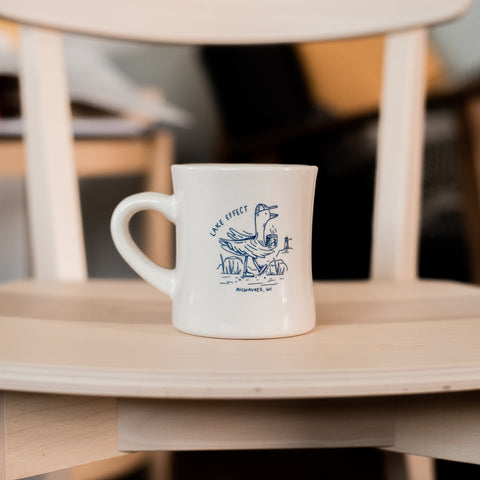 Lake Effect Coffee Company
Lake Effect Duck Diner Mug
This truly classic diner mug is one to add to your collection! One side features our classic Lake Effect Coffee Co. logo, while the other side features a duck sipping his morning cup of joe down by the lake. 
Our unsolicited advice, coffee just tastes better in a sturdy ceramic mug. Make sure to snag one before they are gone!
Size: 10oz/295ml
Material: Ceramic
*Hand-wash recommended. Dishwasher on low heat.