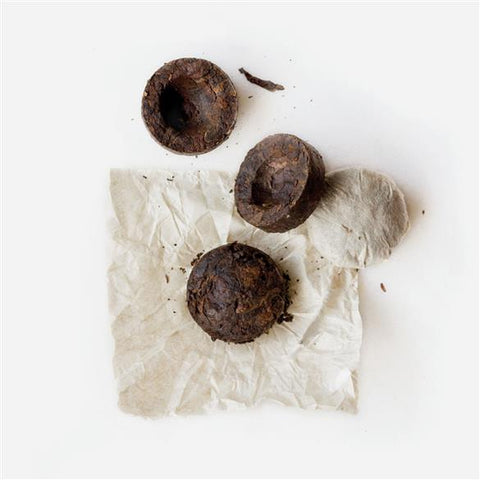 Rishi
Pu'er Tuo Cha | Organic PU'ER Tea
Organic Medium Caffeine PU'ER tea by Rishi. 
This traditional style of shu Pu'er offers an impressively robust infusion that is credited to our unique blend of vintages ranging from 2-4 years in age.

One of the first teas to travel beyond its growing region from Yunnan to Tibet and Mongolia, Pu'er teas were typically compressed for ease of trade in exchange for horses and salt in ancient times. Today this compressed form is still used for convenience. Its complex personality is revealed over multiple infusions: smooth while robust, a bit sweet and a bit savory, mellow yet powerful. Each tuo cha is designed to brew a single serving size.
Tasting Notes: Traditional style Pu'er with a robust, soothing flavor and sweet notes of dark mocha